The main issue we see with our new pond customers is that their ponds are serviced so carelessly and irregularly that the pond has become a major burden instead of being a source of relaxation. What's the point of hiring a service company if they cause more problems than they solve?
We take a very straightforward approach to creating and maintaining amazing pond aquascapes. And so we love service plans that are thorough, super simple to understand, and are designed to make any pond look great.
We offer all-inclusive service plans for ponds from 100 gallons to 50,000 gallons and up. Packages that include everything your pond will ever need for one flat monthly rate. No hassles, no headaches.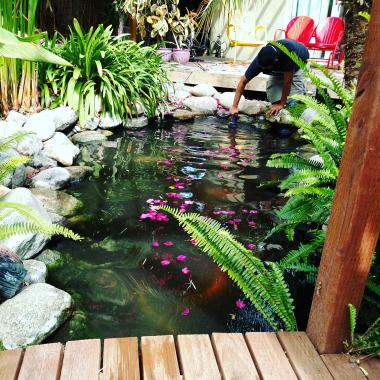 Simple Flat Rate Billing: You'll know exactly what your bill will be before you get it. We hate surprise charges as much as you do.
Thorough Maintenance Visits: We don't take shortcuts and we don't cut corners. We take care of every aspect of your pond.
All-Inclusive and Straightforward Service Plans: Our service plans include everything you will need for your pond. Filters, chemicals, food, and much more are all included.
Unbeatable Warranties: We warranty ALL our livestock for at least a month! Fish, plants, ….EVERYTHING! Something dies or doesn't mix well with your system, we remove it and/or replace it. ZERO hassles. You're completely covered with us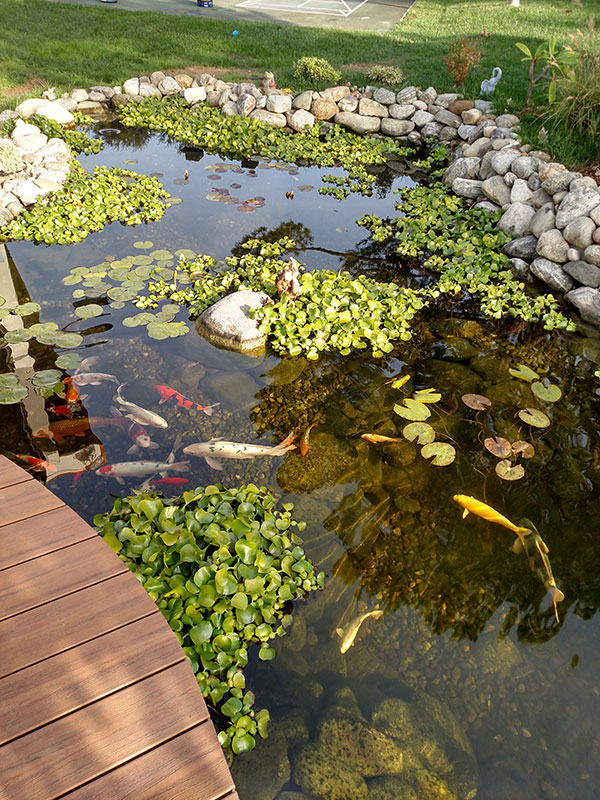 So if you're tired of dealing with a problematic pond just want to enjoy it instead, please fill out this short form and we will schedule a quick phone call or consult visit to go over how we can help.