Our main objective is to make your aquarium enjoyable and as low maintenance for you as possible. What's the point of hiring a service company to care for your aquarium if it only seems to add more work to your plate?
We want you to enjoy your aquarium instead of worrying about it. We focus on two things; Making sure our customers aquariums are healthy and making sure that our customers are happy.
We believe in offering reliable and fair services, providing the highest quality livestock, only the best equipment, simple and straightforward billing, and having unmatched warranties.
We're not a fish store and so we're not here to sell you everything under the sun. We want you to become a lifelong customer by offering service options that you won't get anywhere else.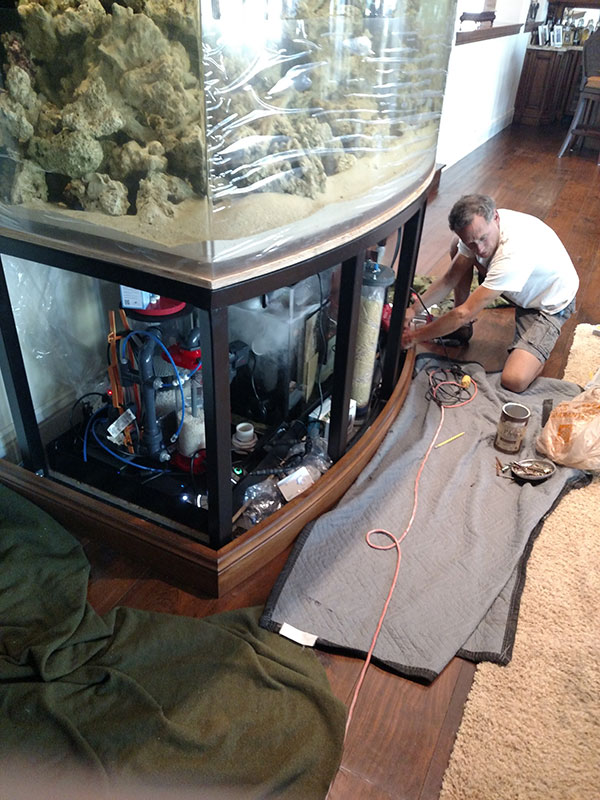 The guys at Reef Playground are incredible and great to work with.  I have 55 gal reef tank that was barely alive and they not only brought it back to life, but it looks so much more amazing than I ever thought.  They are always nice and clean when they come.  Plus, if I ever have questions or need anything last minute, they are on call. I really couldn't ask for a better team for any aquarium and recommend them frequently. Just great people! I just wish I had more aquariums to have them work their magic with.
-Simple Flat Rate Billing: You'll know exactly what your bill will be before you get it. We hate surprise charges as much as you do.
-Focus on the Animals: We use the highest quality foods and supplements in our clients aquariums. A healthy environment and a healthy diet make for very happy tanks mates.
-All-Inclusive and Straightforward Service Plans: Our service plans include everything you will need for your aquarium. Filters, chemicals, food, and much more are all included.
-Unbeatable Warranties: We warranty ALL our livestock for at least a month! Fish, corals, inverts, plants,….EVERYTHING! Something dies or doesn't mix well with your system, we remove it and/or replace it. ZERO hassles. You're completely covered with us
-Ethically Sourced Livestock: As a company, we believe it's our responsibility to only provide the highest quality livestock. Aquacultured animals and ethically caught livestock are what we buy, grow, and offer our customers.
So if you're tired of dealing with unscrupulous service providers and just want to enjoy your aquarium, please fill out this short form and we will schedule a quick phone call or consult visit to go over how we can help